Looking to increase traffic to your website? Think retainers not freelance.
Let's say you are looking to add some marketing muscles to improve your web traffic.  After days and weeks of research, interviews, and deliberation you shortlist between a freelancer and a marketing agency; who are you going to choose and why?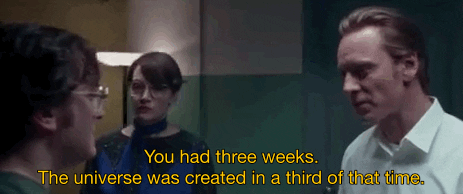 I may be biased, but hands down I recommend you consider hiring a digital marketing agency.  Here are some reasons (and examples) of how we were able to deliver exceptional results for our clients looking to drive more traffic to their website.
DIGITAL MARKETING IS OMNI-MARKETING
If your goal is to drive more traffic, targeted leads and qualified sales prospects to website, you need to consider all aspects of traffic sources and how your website will funnel that traffic to convert leads.
In a full service marketing agency such as ours, there are marketing specialists, we have strategists, writers, designers, programmers and implementers who are all looking at the same goal of how to increase traffic to a client's site. In my experience, it is rare to find all this talent in any one individual of my team; which is why I find it difficult to trust one freelancer to successfully execute on every aspect.
An Example:
A year after we launched a new, mobile friendly website for Baskin Robbins Canada, they experienced a 118% increase in their organic web traffic, and a 48% increase in traffic from mobile devices. This did not happen accidently nor in isolation. It was due to a concerted effort between social media strategies, content development, and digital ads on Google, Facebook and Twitter.
DIGITAL IS ALWAYS CHANGING
If there is one constant in digital marketing, it is change. There are new updates, new techniques and new features being launched all the time. Multiply that against your website, social, email platforms and you can quickly see how digital marketing requires constant monitoring and updates.
Digital marketing is definitely not a set-and-forget process. You need to actively and consistently monitor, tweak, and optimize it. This occurs over the course of a retainer-based arrangement with your agency.
An Example:
When we created a Google Adwords campaign for a windows and doors manufacturer, we researched keywords, strategized campaigns, site link extensions, and created unique landing pages. In other words a lot of time and effort went in the foundational work. But after a few weeks we noticed that one of the keywords that were attracting clicks to our campaign was windows – not the kind you have in your house, but Microsoft version. No doubt, if left unattended, this keyword would have cost our client hundreds of dollars in useless clicks, over the course of the campaign.
DO YOU KNOW… SEO?
(Well, I think most of us have heard of SEO, but I am a sucker for rhymes!)
Search Engine Optimization is the silent X-factor that determines how you rank amongst the hundreds of thousands of web pages vying for Google's attention. SEO success in terms of rankings, however, does not happen overnight and is never guaranteed. If an agency guarantees first page ranking for your website, you should politely say "thank you very much" and bolt out of their office.
A powerful SEO strategy involves a long term outlook starting with keyword research, content development and link building – all working in tandem to drive unpaid traffic to the website. The complexity and pace required for Search Engine Optimization requires either an internally focused staff or a retainer based agency, instead of a project oriented freelancer.
An Example:
When we signed a new client in the manufacturing industry, every one in the office had fallen in love with the beautiful branding and website design.  Little did we know at the time, that the site had not been optimized and was at the risk of being de-listed by Google. We updated the site code, meta descriptions, placed the site on various local listings and built high quality back links from external sites, reassuring to the search engines that this is a legitimate site.
ONGOING TESTING
Email marketing remains one of the most cost effective and results generating tools in a digital marketer's toolbox. Which is why your clients' inboxes are getting increasingly full and marketers have to consider new ways to stand out.
Gone are the days of typing a message or attaching a flyer in an email and hitting send.  Today's digital marketing strategists consider many criteria – subject lines, length of content, graphic elements, call-to-action, and optimal time to send each email. The results are considered and applied to future campaigns to improve efficiencies.
An Example:
A long-term retail client asked us to promote an important campaign with weekly emails to their database. The messaging was similar in tone from one email to another, and though that's often a good thing, we noticed a sharp decline in open and click-through rates. This is a classic case of email fatigue. To avoid attrition from the database, we suggested that our client consider other channels to promote the campaign such as social media and website.
Email marketing is but one important factor in your overall marketing efforts. So the idea of testing and improvement carryover from email to social media to web content – with the intention to always be improving; and always be delivering.
Bringing a freelancer to handle bits and pieces of your marketing can give you immediate gratification of offloading a project to someone else – but in the long run you lose out on the strategy, planning and breadth of skillsets, that comes along with working with an agency.
If you are concerned about the cost of hiring an agency versus a freelancer, think of all the additional experience you will be getting as well. In most cases an entry level retainer is often less than the salary and benefits of a mid-level manager.
To find out if hiring an agency makes sense for your business, download our ebook about how to calculate Marketing ROI to see if hiring an agency makes financial sense for your business.